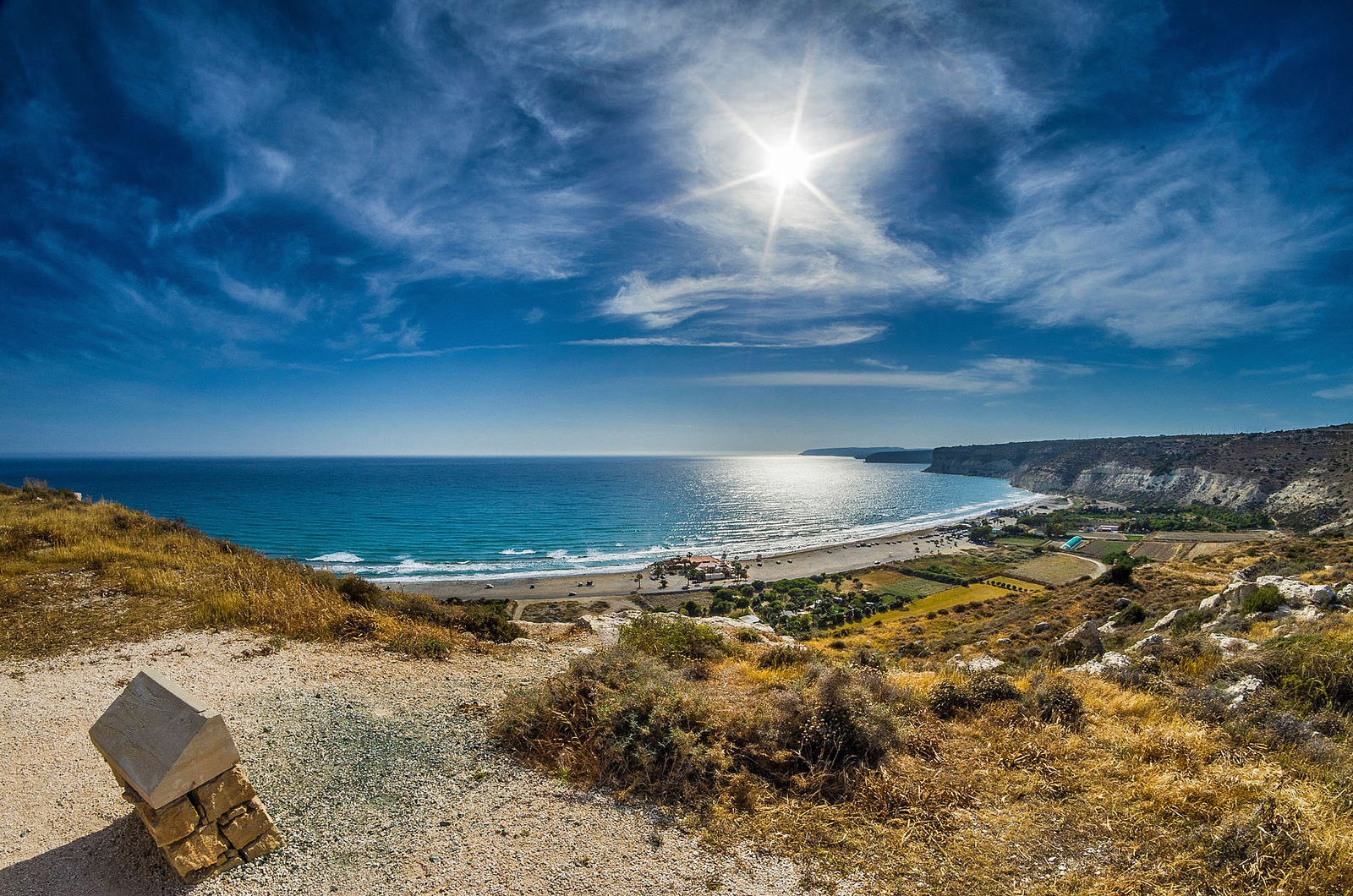 Boasting 57 "blue-flag" beaches – a prestigious award from the Foundation for Environmental Education – Cyprus is the perfect location for holidays by the sea, offering visitors the thrill of water sports or a day of sunbathing.
The blue flag is an eco-label that was set up by the foundation and is awarded to beaches that meet environmental, educational, safety-related, and access-related criteria.
The majority of blue flag beaches have lifeguards on duty during the summer season providing safety for swimmers and families.
Visitors don't have to fret about bringing an umbrella and lounge chairs to the beach, as municipal beaches offer both for a fee which is regulated by the town.
Anyone who enjoys posting selfies and views of Mediterranean sunsets over Cyprus's crystal clear waters will enjoy the coastal Wi-Fi zones: the main beaches all offer access to hotspots. Connection is relatively easy but requires a small fee in most cases.
Find all the blue-flag beaches below.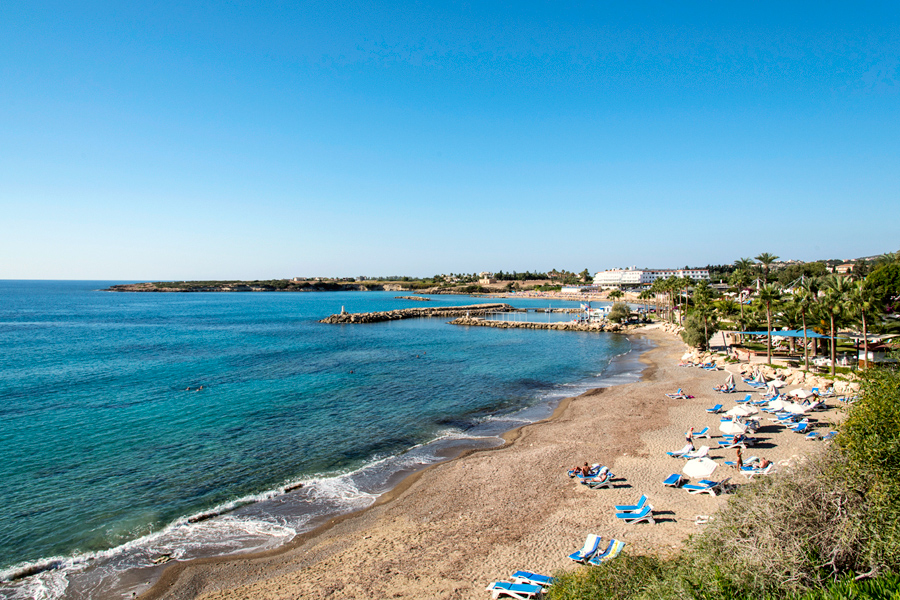 The region is located on the western part of the island and is home to eight blue-flag beaches: Pachyammos Beach, the Municipal Baths Beach, Laourou Beach, Yeroskipou Municipal Beach, Faros Beach, Latchi Beach, Vrysoudia Beach, and Coral Bay.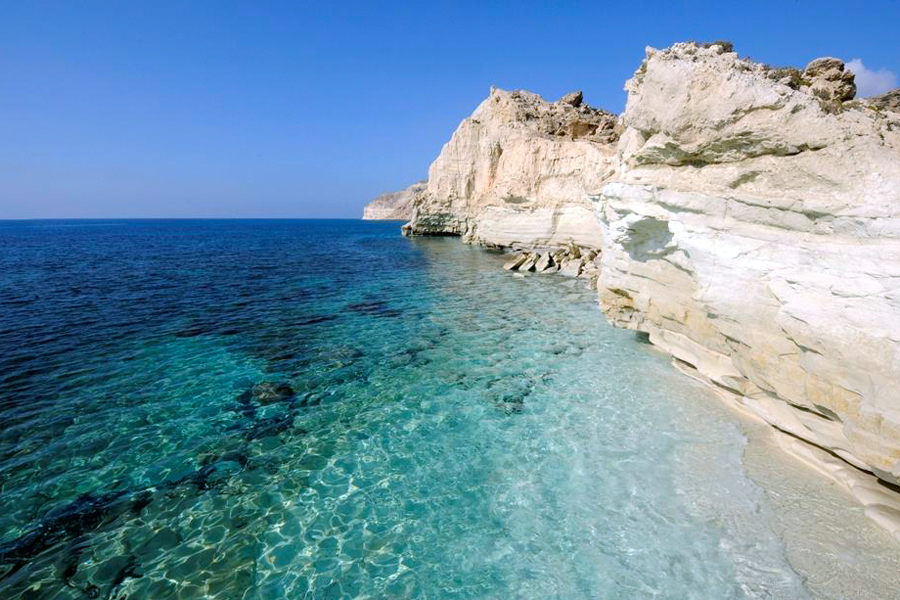 Located on the south-west coast, the region boasts 15 blue-flag beaches: Vouppa Beach, Santa Barbara Beach, Pareklisia Beach, Pissouri Bay Beach, Panayies Beach, Onisilos Beach, Miami Beach, Loures Beach, Kalymnos Beach, Governor's Beach, Kourion Beach, Armonia Beach, Aphrodite Beach, Aorati Beach, and Olympion Beach.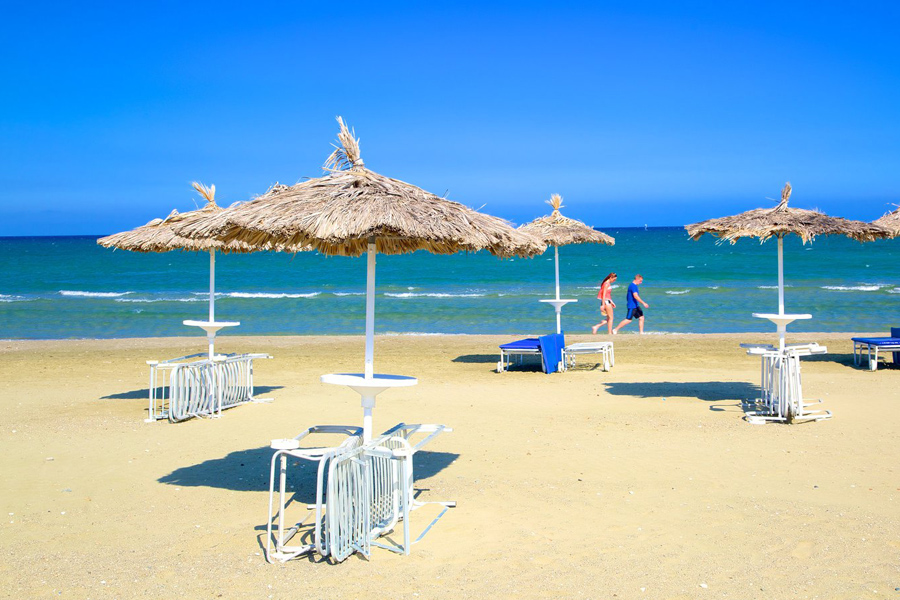 The region of Larnaca is a favourite for visitors because it is close to the island's international airport, and the city's most popular beaches are located right in the town's centre or very close by.
They are: Yanathes beach, Kastella Beach, Finikoudes Beach, Mackenzie Beach, and Faros Beach.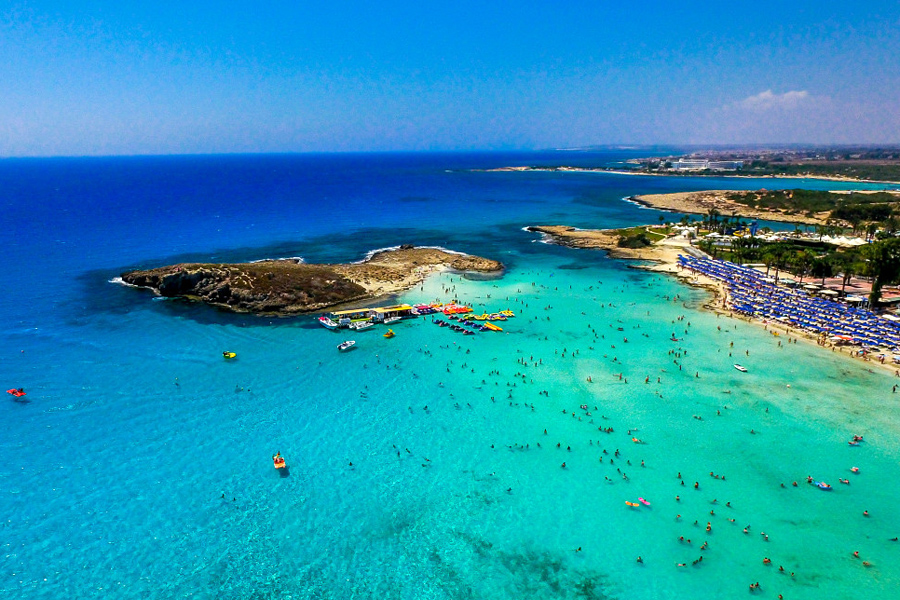 The island's most eastern region is home to 14 blue-flag beaches, and is a popular destination with younger tourists and families looking for that perfect beach holiday.
They are: Vryssiana Beach, Pernera Beach, Fig Tree Bay, Nisia Loumbardi Beach, Makronissos Beach, Louma Beach, Loukkos tou Manti Beach, Landa Beach, Ayia Triada Beach, Konnos Bay Beach, Nissi Beach, Katsarka Beach, Glyki Nero A and B Beach, and Ayia Thekla Beach.